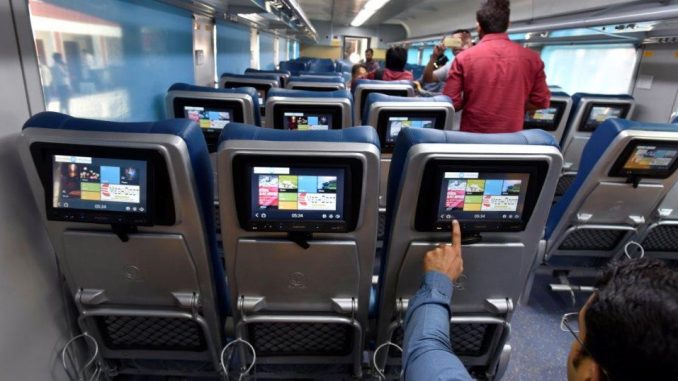 Every time India takes a step forward, we stumble two steps back. We crib and complain all the time about facilities, but if we get one we don't know how to treat it with respect.
In an utterly shameful display of uncivilized behaviour, passengers who travelled by the Tejas Express on the very first day stole its headphones, damaged the infotainment screens and turned the train into a trash can.
So far, 337 headphones have already been stolen on-board the Mumbai-Goa Tejas Express in just 4 trips, says a Hindustan Times report.
That's like 84 headhones stolen per trip!
What option does the Railways have?
The Indian Railway Catering and Tourism Corporation (IRCTC) has now decided to replace the existing high-quality headphones with cheaper ones (Rs 30) for its fifth trip.
The railways had bought original brand headphones worth Rs 200 each.
An IRCTC spokesperson who did not tell the exact number of missing headphones said the railways has purchased new 1,000 headphones costing Rs 30 each.
"Many passengers do not return the headphones before alighting and take those with them thinking that its cost was included in their ticket fare," an attendant on the train told HT.
Because given such shameful behaviour, low-quality things are actually what we deserve.
With recent incidents of vandalism and dirtying of the Tejas Express, opinions were quick to follow, some even citing why Indians don't deserve the good things that they can't take responsibility of.
Come to think of it, the incidents were indeed saddening. However, time and again, people in India have showcased exemplary enactment of civic duties as a community that prove that we as Indians, do deserve the good things.