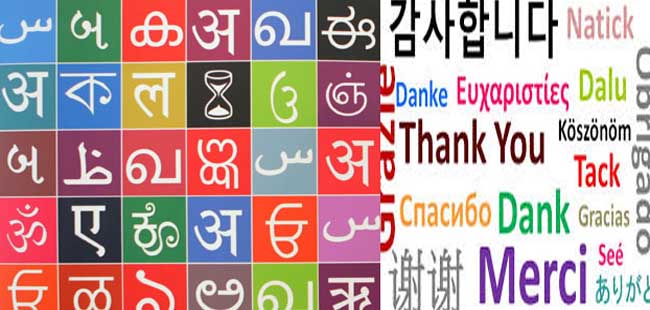 The days of English domination over India's Internet usage might be on the slide as per a study conducted by Google in partnership with KPMG. As per the report titled "Indian Languages: Defining India's Internet,"India, today, has 234 Mn Indian language users online, compared to 175 Mn English users. The Indian language internet user base grew at a CAGR of 41% between 2011 and 2016 to reach 234 Mn users at the end of 2016. This impressive growth has resulted in Indian language Internet users surpassing their English counterparts.
Furthermore, the user base of local languages will continue to grow at 18% annually to reach 536 Mn in the next four years, compared to the English Internet user base growing at 3% to reach 199 Mn. Hence, local language internet users are expected to account for nearly 75% of India's internet user base by 2021.
Google estimates that, by 2021, content consumption in Hindi will be more than consumption in English. The study has found that adoption of Internet through local languages has been led by services such as messaging (169 Mn), digital entertainment (167 Mn), social media (115 Mn) and digital news (106 Mn). Messaging will further grow to 396 Mn, digital entertainment to 392 Mn, social media to 301 Mn, and digital news to 284 Mn, respectively by 2021.
As per a TOI report, Rajan Anandan, VP for Google's India and Southeast Asian operations stated, "English is over. There are only 200 Mn Indians who are proficient in English and they are already on the Internet. Almost every new user that is coming online – roughly nine out of ten — are not proficient in English. So, it is fair to say that almost all the growth of usage is coming from non-English users."
It is easy to guess that affordable data, especially the launch of Reliance Jio, has been a major boost behind this rapid pace of Internet adoption by people speaking all sorts of vernacular languages. Jio's entry also forced other telecom companies to drop tariffs, further boosting this growth. Add to that, the falling prices of smartphones, rising disposable incomes, improving digital literacy in rural India, and increasing language support and content across the Indian Internet ecosystem and one can see how adoption has shot up in the last year.
Rajan further added, "Our study reveals that 99% of local language users access the Internet through mobile devices. The share of Indians accessing the Internet through mobile (including English) is 78%. For this growth to continue, you need good-quality smartphones at INR 3,000 and, even lower, at INR 2,000."
As per the study, adoption of Internet is highest among local languages such as Tamil, Hindi, Kannada, Bengali, Marathi, Telugu, Gujarati and Malayalam. It estimates that Marathi, Bengali, Tamil, and Telugu will form 30% of the total local-language user base in the country. Currently, Tamil at 42% has the highest Internet adoption levels, followed by Hindi at 39% and Kannada at 37%.
Language wise, Tamil and Kannada have a higher adoption propensity standing at 74%, while Hindi stands at 54%.
Interestingly, rural Indian language Internet users have higher engagement levels, as compared to urban users.
Also, 88% of Indian language Internet users are more likely to respond to a digital advertisement in their vernacular language as compared to English.
Detaled Report at : https://inc42.com/buzz/internet-users-report-google/